It was delightful to give away twenty copies of Jamie Ford's Hotel on the Corner of Bitter and Sweet on World Book Night 2014. At times, I was reminded of Renée Zellweger's line in Jerry Maquire, "You had me at 'hello,'" when I began my elevator pitch with, "Today is World Book Night and I have free books."
I wish I could've captured the expressions of the Hellgate High School students' and recorded snippets as they listened and responded to my pitches. "I've heard about this book," one boy said. "He had to wear a button that said, 'I am Chinese,' didn't he?"
Another said, "I love this book!" adding, "I have a copy," which freed the remaining book for one of his friends.
Along with a brief chat about Hotel, I told the students that Jamie lives in Great Falls (one hundred seventy miles away) and that "he's a big deal"—having recently traveled to cities across the U.S., Italy and Norway with his newest book, Songs of Willow Frost. I told them he was in Missoula last fall for The Festival of the Book and I had the pleasure of meeting him.
Some were duly impressed.
They laughed when they heard about Jamie's "Houdini" dog, Dexter, and the YouTube video that had garnered more than twenty-seven thousand views. In the ensuing days, Dexter has become even more famous. As of today, his viewing audience has escalated to 40,670.
For those I didn't capture at "Hello," something in our conversations closed the sales for most of the students I encountered that afternoon. Once books were in hands and I'd received permission to take and post photographs, I took out my camera. For the third year running, my favorite part about being a World Book Night giver?
The smiles.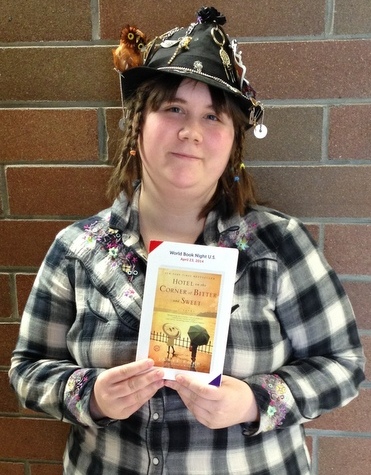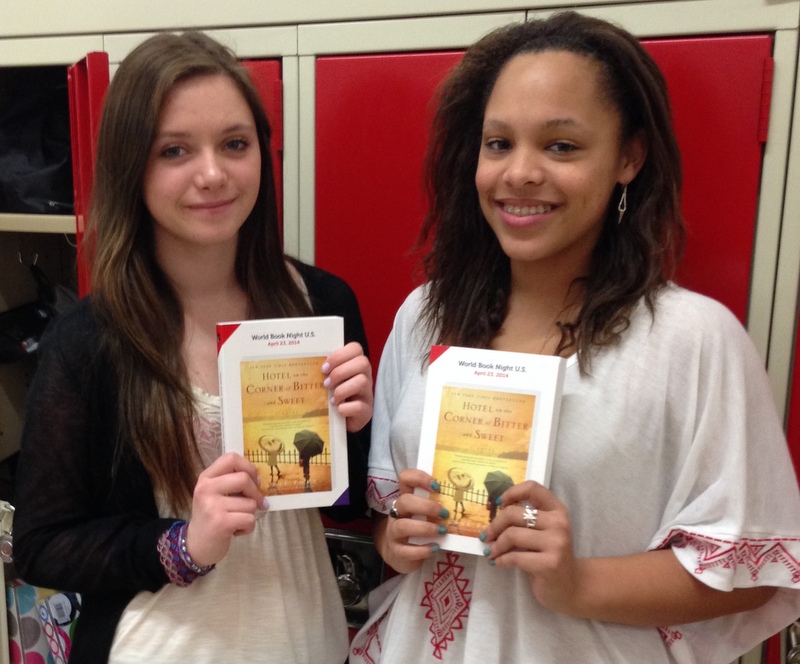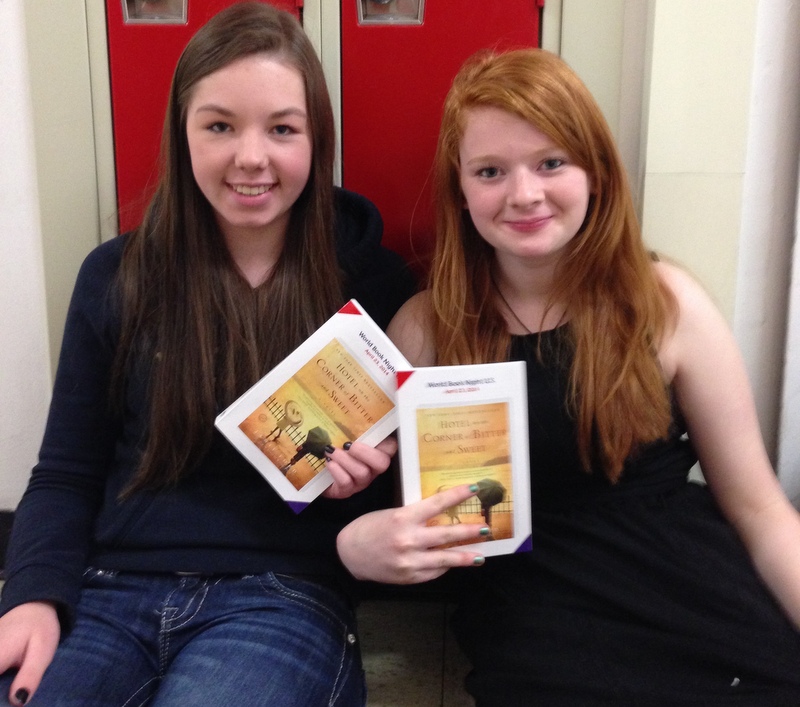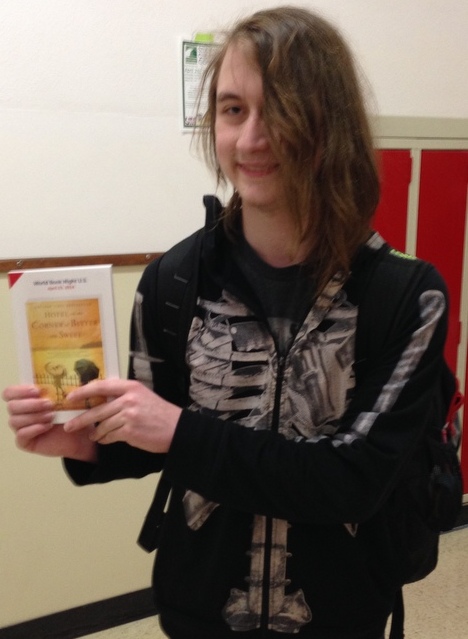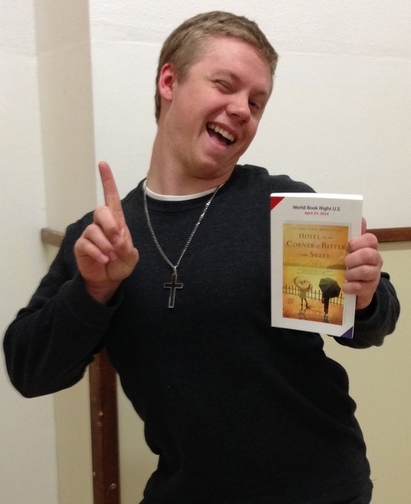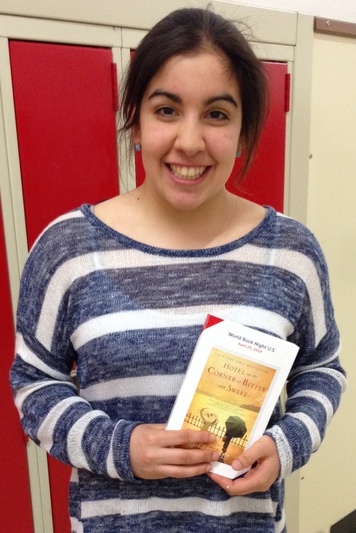 — Jamie Ford (@JamieFord) April 24, 2014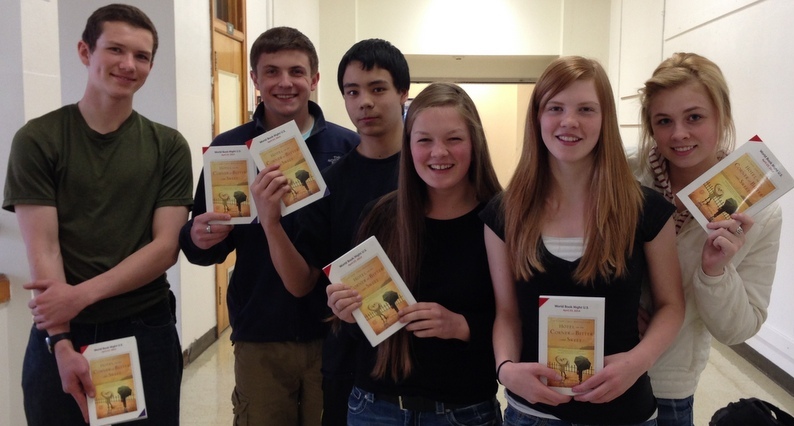 @karenbuley These kids will obviously rule the world some day! — Jamie Ford (@JamieFord) April 24, 2014
Jamie penned a letter two weeks ago, though I didn't discover it until yesterday. To those who received a copy of his book, this letter's for you. To those who did not, read it anyway. His letter—and the above tweets—prove what a cool guy Jamie really is.