For the second year running, there aren't adequate words to describe the thrill I felt when sharing books with students on World Book Night. This year, I strolled through the hallways and courtyard of Hellgate High School, my library cart laden with new books. Since the other "giver" wasn't able to join me, I had the pleasure of handing out books to forty students.
Outside the library, the first two students I came across chose copies of  J. R. Moehringer's memoir, The Tender Bar. Though I haven't yet read Moehringer's book, my pitch was successful and it was easy to find ready recipients.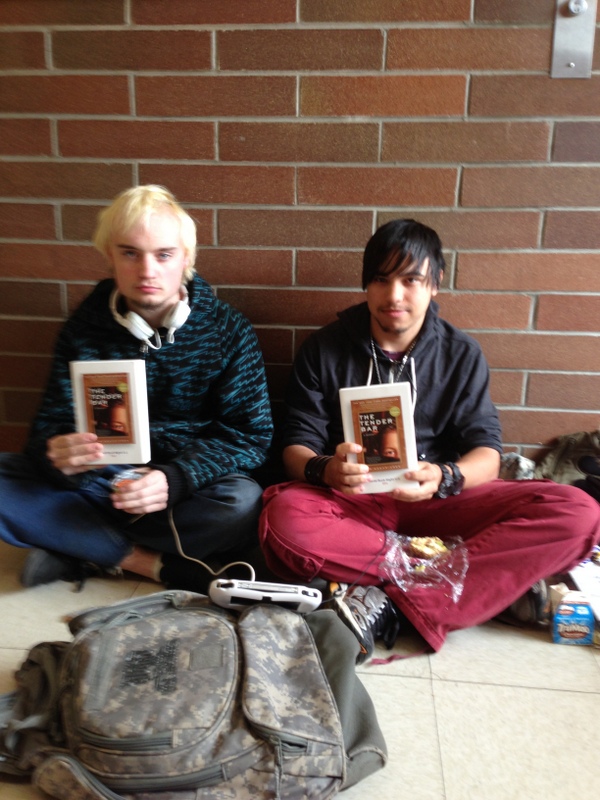 I was able to give a glowing review  for the other title in my cart: Vanessa Diffenbaugh's The Language of Flowers. The first ones to choose this book were among a handful of students who were enjoying the crisp, spring afternoon in Hellgate's courtyard. The smiles and thanks I received from beginning to end of my book-giving excursion were heartwarming.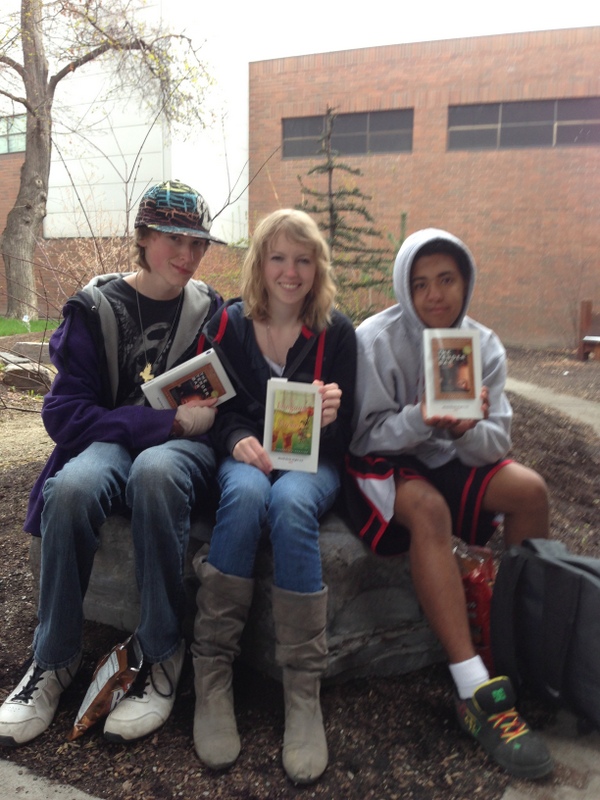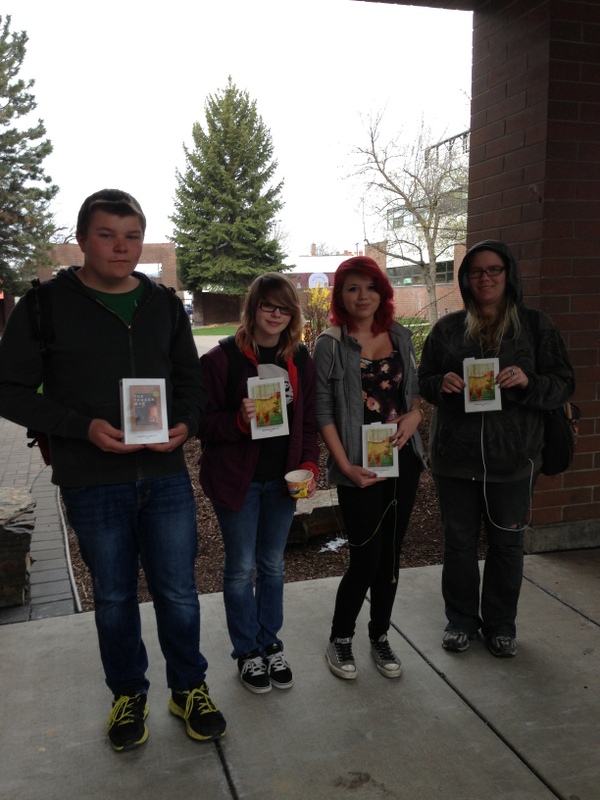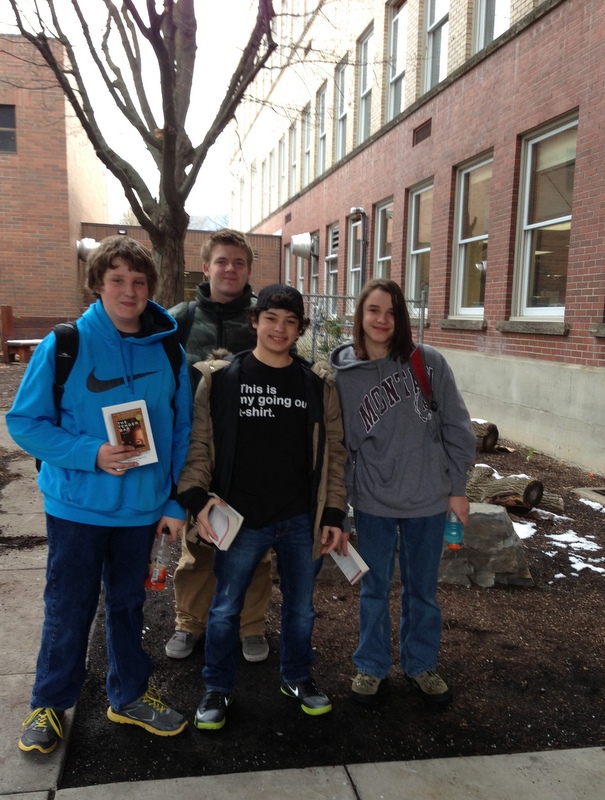 Some students asked if they could have both books. Had there been extras, that would've been okay. Anticipating that wouldn't be the case, though, I told them they had to pick one. Perhaps those students will trade once they've read their chosen books, or maybe they'll come to the library to borrow our copy of The Language of Flowers or The Tender Bar.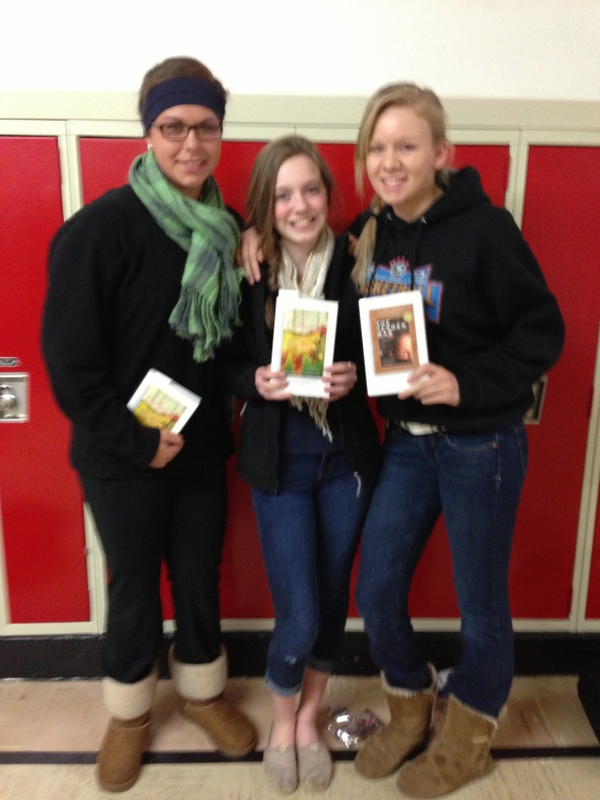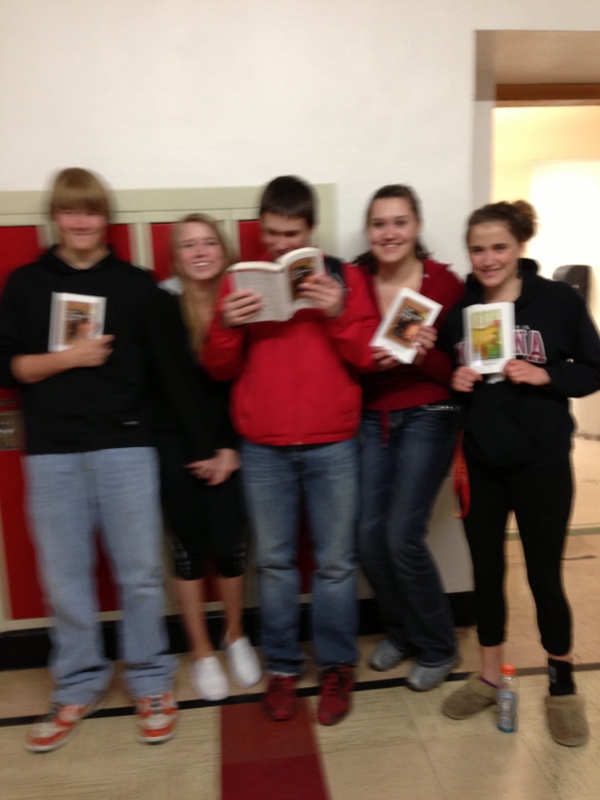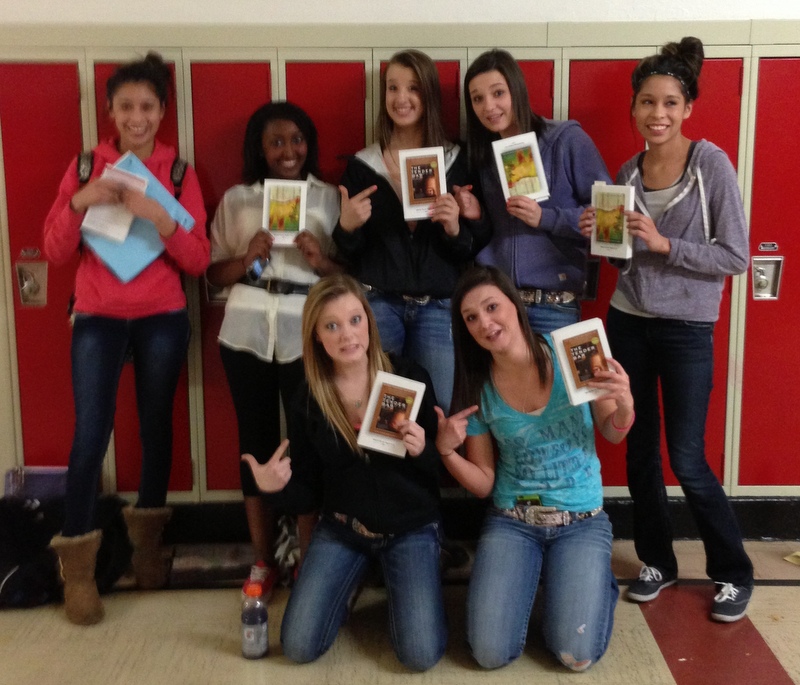 My addition to each copy of The Language of Flowers was a handmade bookmark, each with the name of a different flower specially chosen from the flower dictionary in the back of Diffenbaugh's book. I invited the students to embellish their bookmarks, either at home or in the library, and offered to then laminate them with extra pieces of book covers. To date, no one has taken me up on my offer. Whether anyone decides to or not, I hope that the students enjoyed sleuthing through the dictionary to find their flower's meaning.
Armfuls of Myrtle, Oregano, Peppermint, and Pink Carnations to all who made World Book Night possible.