mind·ful·ness
(mīn(d)-fəl-nəs) n. the quality or state of being mindful; the practice of maintaining a nonjudgmental state of heightened or complete awareness of one's thoughts, emotions, or experiences on a moment-to-moment basis
www.merriam-webster.com
The importance of being mindful hit home in a painful way a couple of months ago. The instant I put in my contact lens, I realized my mistake. Instead of applying wetting solution, I'd reapplied cleaning solution. The stuff that carries a bold printed warning: Not for use in the eye, cleaner could damage the eye.
I struggled to get my contact out.  I don't know if the thoughts racing through my mind made my fingers less nimble, or if the soapy solution created more suction than usual on my gas permeable lens, but it took too long to pop it out. Fifteen seconds, give or take. Fifteen seconds, magnified tenfold.
To make matters worse, we were in Brazil. The nurse in me knew that I needed to rinse my eye for fifteen minutes. We'd been advised not to drink the tap water and, though no one had said anything about using it as an eye rinse—who would've thought—it didn't seem like the best idea. But we were nearly out of bottled water, so I rinsed with tap. Two minutes, max. In part because rinsing made my eye hurt worse. In part, too, because I wondered if something in the "do-not-drink-the-water" might be equally damaging to my eye.
I asked my son Colin to look up "contact cleaner in eye" on the internet, unsure if I needed to scout for a place to have a Sunday morning eye exam. His sleuthing was reassuring, so I grabbed money and my pocket English-Portuguese dictionary and headed to a nearby pharmacy.
On the way, I heard someone calling my name, and was joined by two Daves, fellow Missoulians en route to the supermarket. Dave K. accompanied me to the pharmacy, his English-Portuguese phone app at the ready. The pharmacist, who didn't speak English but who had bailed me out days earlier when I'd shown her the word nausea, nodded when, this time I pointed to eye drops. I hadn't expected to find that in my little dictionary. But there it was.
After she handed me sulfacetamide drops—prescription medication in the U.S.—I tipped my hand above my eye and asked, "Água?" Reaching over the counter, she pointed to eight-ounce bottles of saline. Thinking that bottled water might hurt less, I paid for the eye drops, then Dave and I continued on to the neighboring supermarket—I to buy water, he to buy water and a snack for his teenaged son.
I did a second rinse with the bottled water when I returned to our apartment. It hurt as much as the first, so I kept it equally short. My eye had watered nonstop since its cleaning solution assault, so  I hoped my abbreviated rinse, coupled with the tears, would be adequate. I followed the rinse with eye drops, which I continued to use three or four times each day, even though inching that bottle toward my eyeball gave me the willies.
I wore my glasses for days; the swelling resolved; and, true to Colin's internet research, I didn't suffer permanent eye damage.
My take-home lesson? Be present.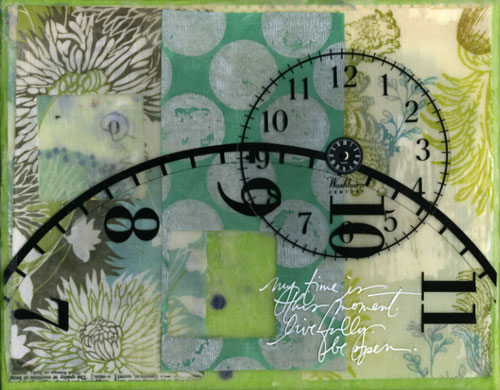 I had a chance to practice on our way home when our Chicago flight was delayed. Our departure time changed three times as 9:47 a.m. morphed into 12:27 p.m.. I walked, had a bowl of chicken tortilla soup, and perused a display of self-improvement books. Summing up the lesson I learned the hard way in Salvador? A quote I discovered in Frank J. Kinslow's Beyond Happiness: Finding and Fulfilling Your Deepest Desire, "The mind set firmly on the present is at rest."