My appendix ruptured three hundred fifty miles from home. That was not the plan. The plan was to spend two nights with my dear friend Shelly. Catch up. Reminisce. Write her obituary. On the cusp of her fifty-ninth birthday, Shell's receiving in-home hospice care for a pancreatic neuroendocrine tumor.
Midnight before we said "goodnight," we spent nine glorious hours looking at photo albums, talking, laughing, and crying. My pain started soon after. I searched "appendicitis"  and "acupressure abdominal pain" on my phone, grateful my pain was low and midline, not the right lower quadrant pain with rebound tenderness I remembered from my nursing school days and February of my boys' eighth grade years—when appendicitis struck twice.
I worked the acupressure points on my shins and belly to no avail. The vomiting started at two-thirty. Shelly's daughter Michelle drove me to an urgent care center that morning. "Food poisoning," the doctor diagnosed. He said my pain wasn't in the triangular area suspect for appendicitis, but if my symptoms got worse I could return for blood work and a scan. "How does that sound?" he asked.
"Sounds good," I said.
My cousin Theresa picked me up. I waited in the car while she filled my prescription and bought ginger ale and sports drinks, then I took a dissolvable anti-nausea tablet en route to Shell's to get my things. A hurried goodbye followed with a promise to return.
Seven hours later I was in the emergency room—at a different facility than that morning. Hours after Theresa delivered me to her home, her twenty-one-year-old son broke his pelvis in a motocross accident. He was in ER with his dad, awaiting admission. Theresa came home to pack an overnight bag and shuttle me to an ER. Made sense to go where she would be spending the night: between ICU, my room, and a waiting room as it turned out.
"Ruptured appendix" was the diagnosis twenty-two hours after my pain began. I asked the surgeon if she thought it ruptured when I vomited in the ER waiting room and my pain shot from 7 to 10. To 15, had that been an option on the pain scale. She said appendixes often rupture at the onset in adults. Said too that adults' pain can start midline and then migrate to the right. My pain was low, not around the navel like I'd read online. She said she'd try to remove my appendix laparoscopically but might have to open me up. I said I hoped she wouldn't have to.
She didn't. Rich bused over and drove me home thirty-seven hours after surgery. My drain came out two days later. That night I was again an ER admit, this time with vomiting, chills, and fever. "High-grade bowel obstruction and two pelvic abscesses" were my diagnoses: a ticket to a nasogastric tube, a laparotomy, and a weeklong hospital stay. Four times in five days I had to present my insurance card, grateful at each point for the Affordable Care Act and our insurance plan through Montana's health insurance exchange.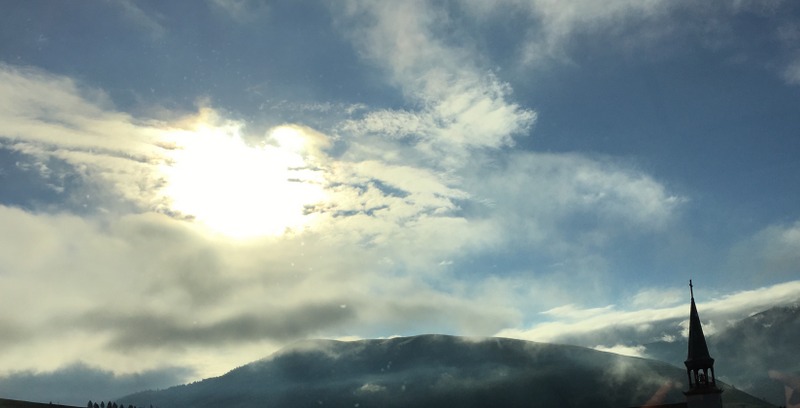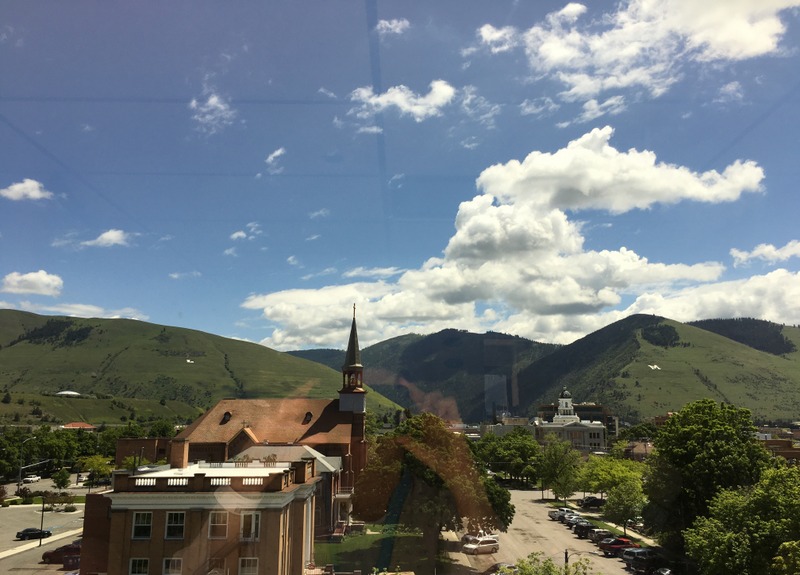 Would my outcome have been different had the urgent care doctor ordered blood work and a scan? Maybe. Had the first surgeon opened me up? Perhaps. "Probably" says my nurse friend Marj. In hindsight, both might have been better options but at the time, I was relieved by each assessment. Throughout my two hospitalizations and recovery periods, thoughts of Shelly—her courage, strength, and grace—put my journey into perspective. My surgeries were detours—the saddest part being I didn't get to say "goodbye and good luck" to graduating seniors—but they paled compared to Shelly's pancreatic cancer. To Matt's broken pelvis. He's recovering well from trauma surgery, but the abrupt ending to his motocross career was hard.
I know life is unpredictable. And every day's a gift. So I changed my oil, filled my gas tank, and took another road trip. Shell and I had some writing to do.