My heart ached on election night. I wanted to turn off the television after Trump was declared winner, but didn't. I forced myself to stay up and listen to his speech. His demeanor and tone were better than I'd seen. He said: "I pledge to every citizen of our land that I will be President for all Americans . . ." As a woman and a mother of a queer son I wanted truth in those words. All became my mantra as I tried to sleep.
Non-supporters did not share my forced optimism in subsequent days. Then Daniel Brezenoff started a petition asking the Electoral College to make Hillary Clinton president on December 19. I signed. Resignation shifted to hope. Her 2.7 million popular vote lead continues to climb.
Three days after the election I drove one hundred twenty miles to celebrate Veterans Day weekend with my parents. My dad, an eighty-nine-year-old WWII veteran, said, "I wanted to vote for Bernie, but you told me that would be a vote for Trump so I voted for Hillary." He, Mom, and I shared our disbelief and concerns for our country. I told them about the petition—already three million signers by then—and shared my hope for a just outcome.
I awoke the next morning at three thirty. Unable to sleep, I got up at four and typed stream-of-consciousness ramblings. Then, awake for the day, I spent too many hours reading twitter hashtags: #StillWithHer and #NotMyPresident. I didn't know then that that morning as my mind spun with ideas for action, a Peace Rally launched in downtown Missoula. A weekly event, I've since been to two, and I'll march in the Missoula Solidarity Alliance Unity March on December 10. Please join me if you can.
My resolve to do something toughened after Steve Bannon was named Senior Adviser. After racist fliers peppered our community. I felt foolish that I'd tried to believe "I'll be President for all Americans," despite Trump's hateful rhetoric and Mike Pence's opposition to gay rights and same-sex marriage. I explored logistics and costs of blocking off streets or reserving a park for a rally to encourage electors to "flip the vote." I planned a postcard event instead, facilitated by an offer to share space with Montana Book Festival's TextCraft at Imagine Nation Brewing on December 4.
Concerned citizens gathered in solidarity after I announced the event at Missoula Rises and at a Peace Rally. While penning our cards, we learned of Standing Rock water protectors' DAPL victory. Serendipity: affirmation of the power of voices as we exercised our own.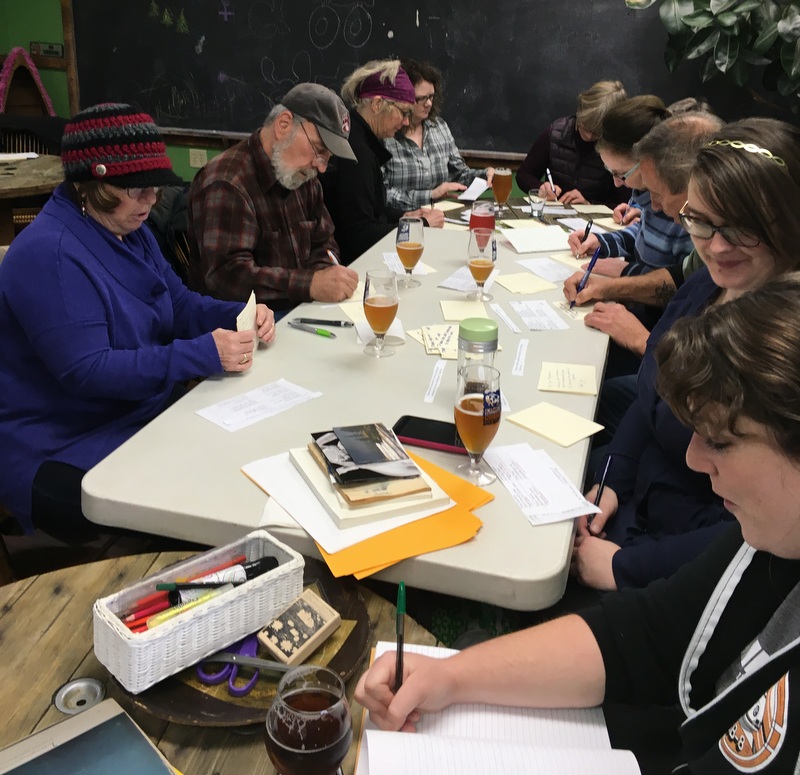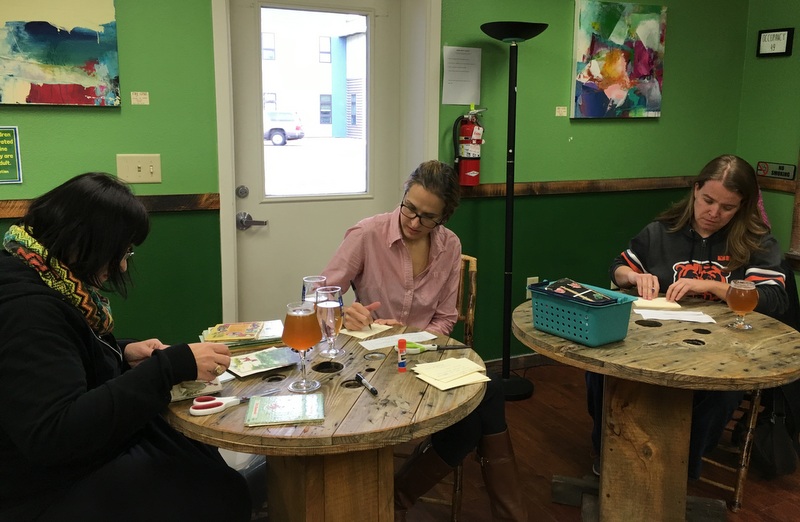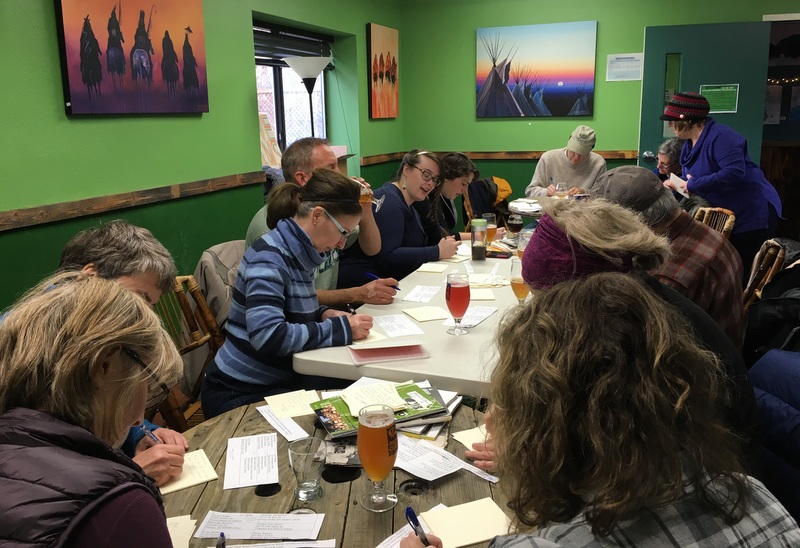 I've been told that hoping the electors will flip the vote is a pipe dream. I disagree. The day after we rallied, Texas elector Christopher Suprun wrote in a New York Times op-ed he would not be voting for Trump. And in the weeks since the election, a plethora of nonpartisan, non-ideological concerns have been raised about a Trump presidency.
Twenty-nine voices. Five hundred postcards.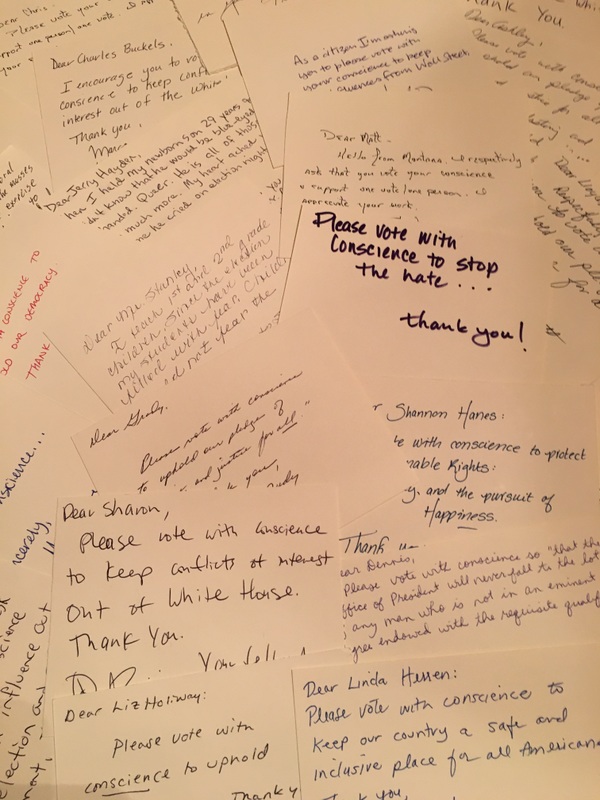 I have faith that our electors will, like Christopher Suprun, do as they are tasked: vote with conscience to keep a demagogue and foreign influences out of the White House.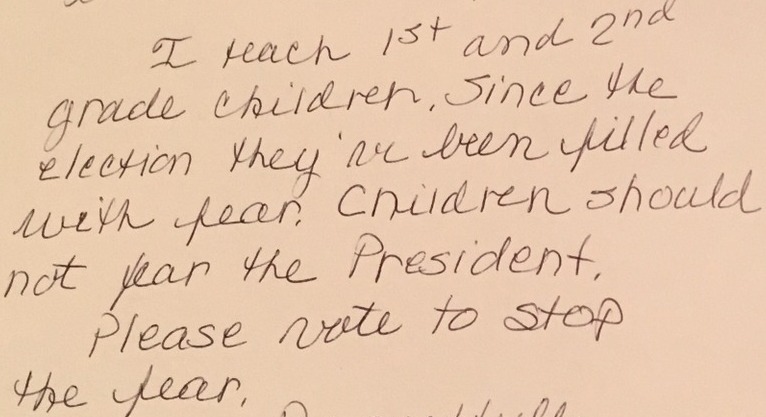 Children should not fear the President.